Bezděk J., Mlejnek R., Megalopodidae, Orsodacnidae, Chrysomelidae: Donaciinae, Criocerinae. 63 pp. Folia Heyrovskyana Kod: KFHB 22,73 € Folia Heyrovskyana, Supplement 9: Additions and Corrections to the World Catalogue of Genus-group Names of Geadephaga (Coleoptera) Published by. Buy Folia Heyrovskyana, Supplement 4: Revision of the Subgenera Stenaxis and Oedemera s. str. of the Genus Oedemera (Coleoptera: Oedemeridae): NHBS.
| | |
| --- | --- |
| Author: | Arasar JoJozil |
| Country: | Lebanon |
| Language: | English (Spanish) |
| Genre: | Medical |
| Published (Last): | 4 August 2009 |
| Pages: | 128 |
| PDF File Size: | 7.35 Mb |
| ePub File Size: | 18.2 Mb |
| ISBN: | 443-6-64675-250-4 |
| Downloads: | 80240 |
| Price: | Free* [*Free Regsitration Required] |
| Uploader: | Visho |
A revision of the genera Philanthaxia and Pagdeniella Coleoptera: Key to Chinese genera, treatment of the genera Collocypus gen.
Folia Heyrovskyana (チェコ)
Revision of the genus Dromica. World catalog of the species of Tyrini with a key to the genera Coleoptera: Revision of the genus Chalcogenia Coleoptera: New Eophileurus species from Vietnam Scarabaeidae: Neue Art der Gattung Saprinus Coleoptera: Two new species of Anthaxia subgen.
Agrilaxia from Mexico Coleoptera: Result of the Czechoslovak-Iranian entomological expedition to Iran Revision of Holarctic Polypeza Hymenoptera: Zwei neue Carabus-Arten aus Asien Coleoptera: New palaearctic species of hetrovskyana genus Amphicrossus Coleoptera: Two new genera of Buprestini from the Oriental region Coleoptera: Revision of European Pantolyta Hymenoptera: Contribution to the knowledge of the Palaearctic Oedemeridae Coleoptera.
Zwei neue Taxa aus Griechenland — Purpuricenus graceus sp.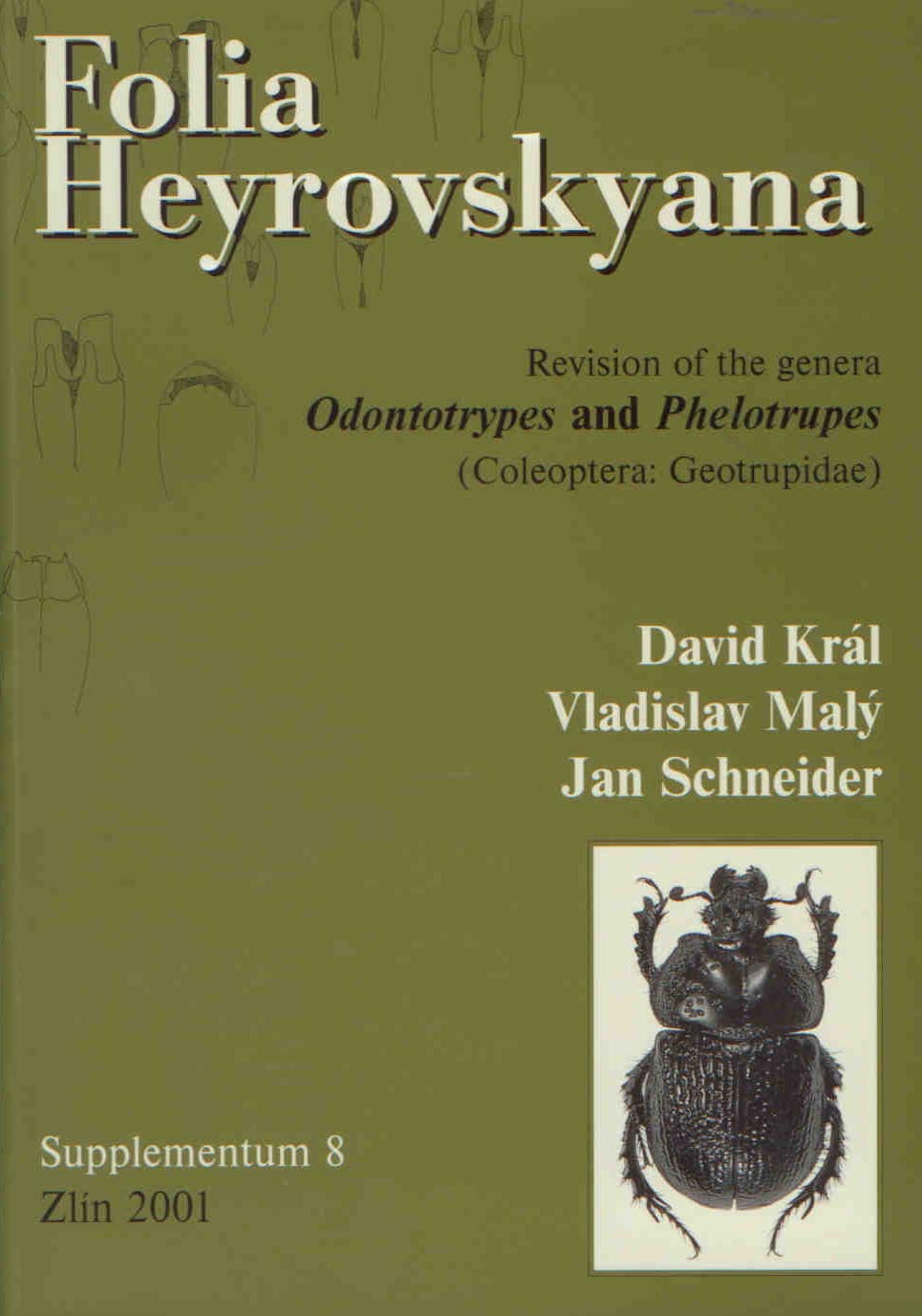 New Duvalius species from Central Asia Coleoptera: Systematic position of the genus Aethinipsis Coleoptera: New species of the heyrovskyzna Dorcatoma from Central Europe Coleoptera: New Aphodius species Coleoptera: The origin of ventral bridge in Diapriidae Hymenoptera: Proctotrupoidea with comments on morphology of head posterior.
Bemerkungen zur Systematik der Gattung Pholioxenus Coleoptera: Two new Palaearctic Pericoma Diptera: Psychodidae from Tian-Shan Mts.